Xiaomi Redmi Note 5 AI Edition [64GB ROM / 6GB RAM] Original Imported Set
Shipping Free 1Year Warranty By Supplier
Concentration of elegance in your hands
Interesting design for modern generation
Interesting and gorgeous, stylish and elegant — all of this is the new one Redmi Note 5. Wide display, slim borders — all that need the modern generation.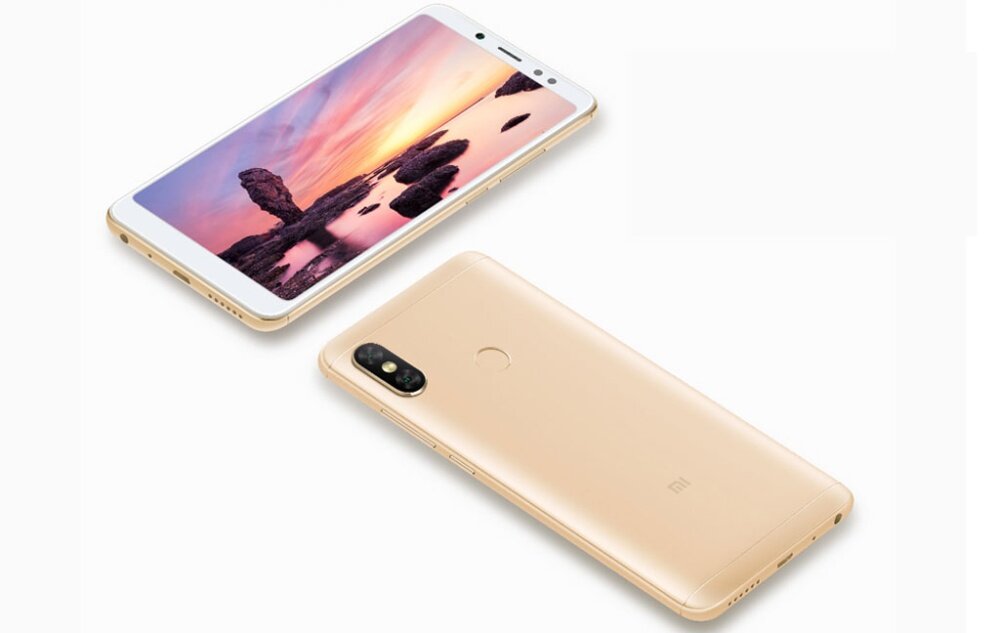 There is a fingerprint sensor on the back side of the body that reliably secures all your data and content from the strangers.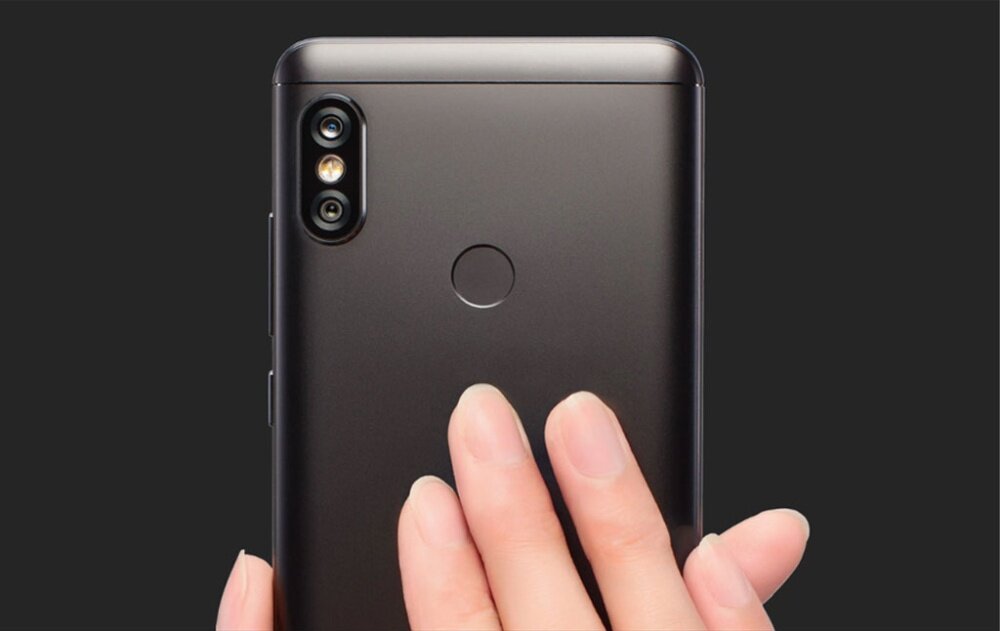 Metal body makes it smooth and durable at the same time. The device feels quite light in a hand.
As usual for Xiaomi smartphones line the smartphone is available in four colors: Gold, Rose Gold, Black and Blue.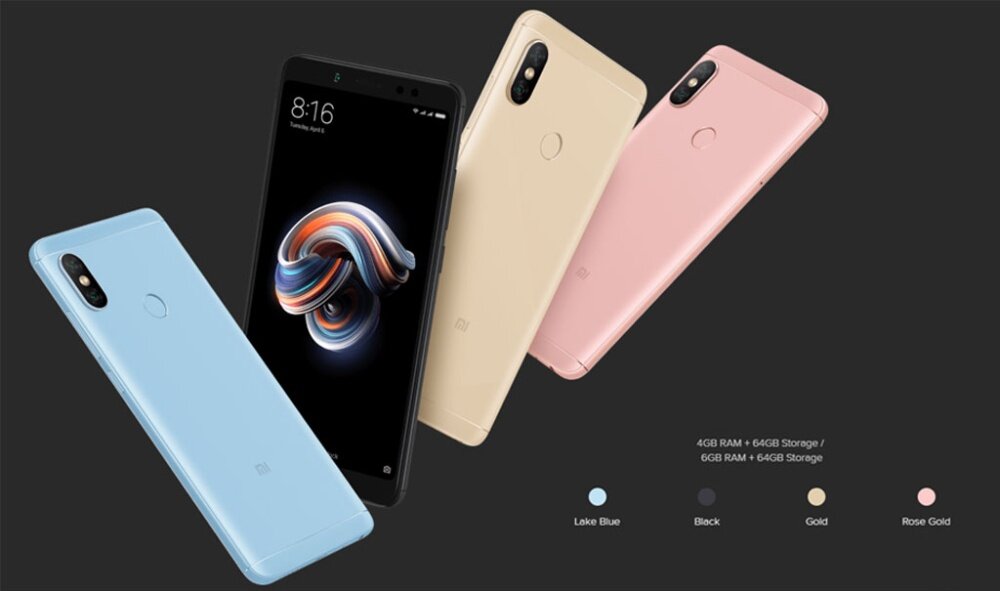 Dual Camera — create an incredible content
Pair of Samsung and Sony sensors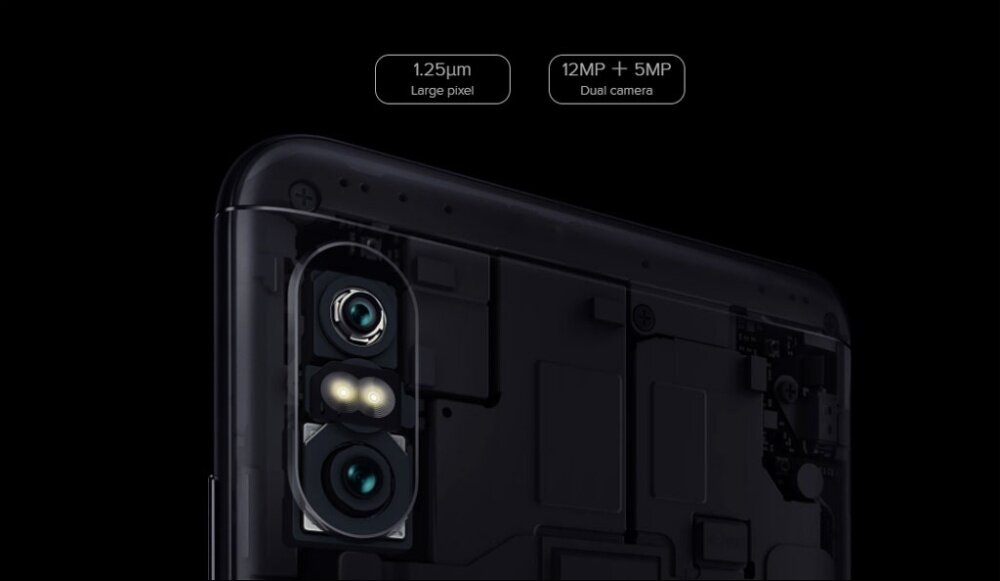 This model is provided with the dual camera that allows make you interesting content like the professional. The camera module consists of two paired sensors by Samsung and Sony.
This combination of 12MP primary and 5MP of the secondary sensor allows you to make a photo with a depth of field, that a typical smartphone camera can't offer you. Large pixel size 1.25μm, PDAF — you will be able to make the photos even in low light conditions.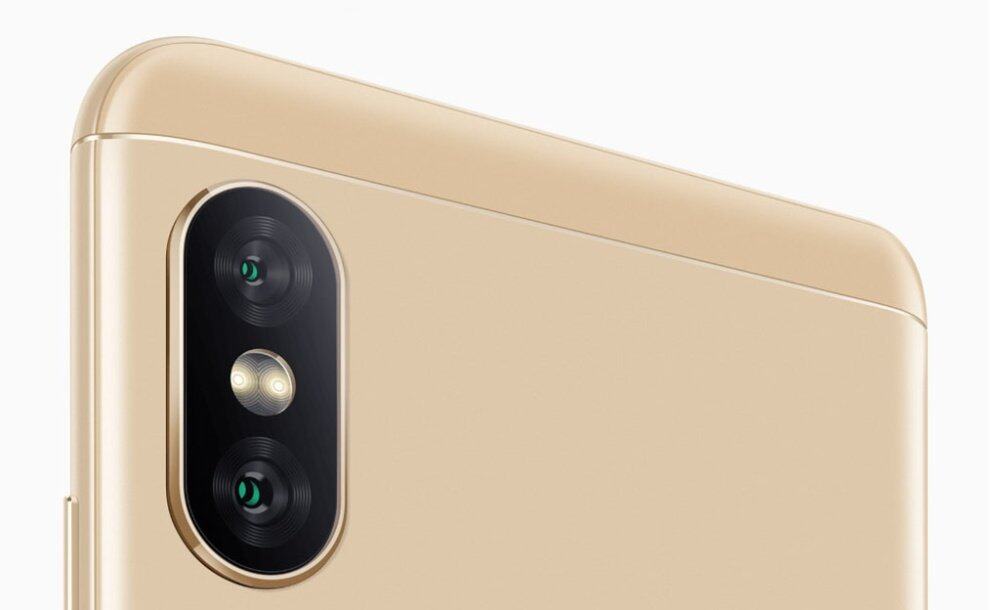 There are different modes to create an incredible content. Use the panorama mode to catch everything in one shot or the burst mode to make the proto in motion. Face recognition feature will help to make the perfect portrait.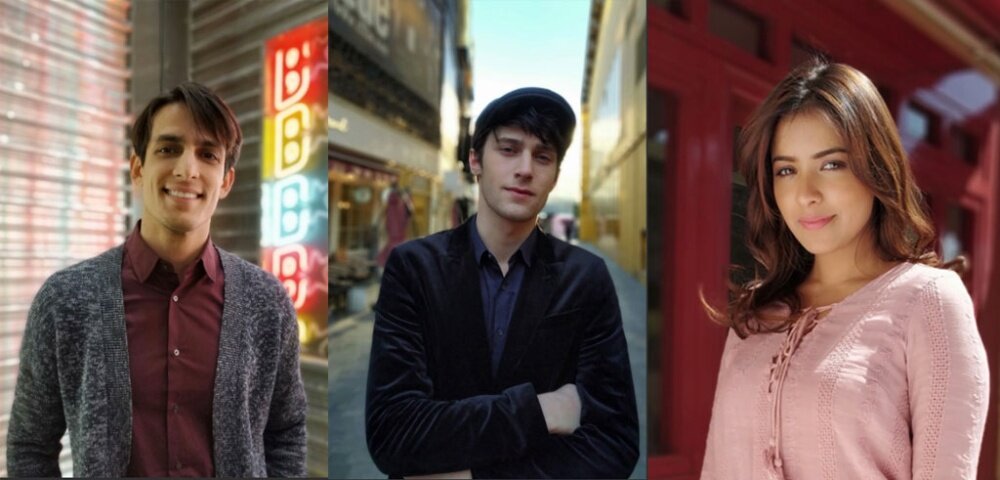 Mega-wide display
18:9 display resolution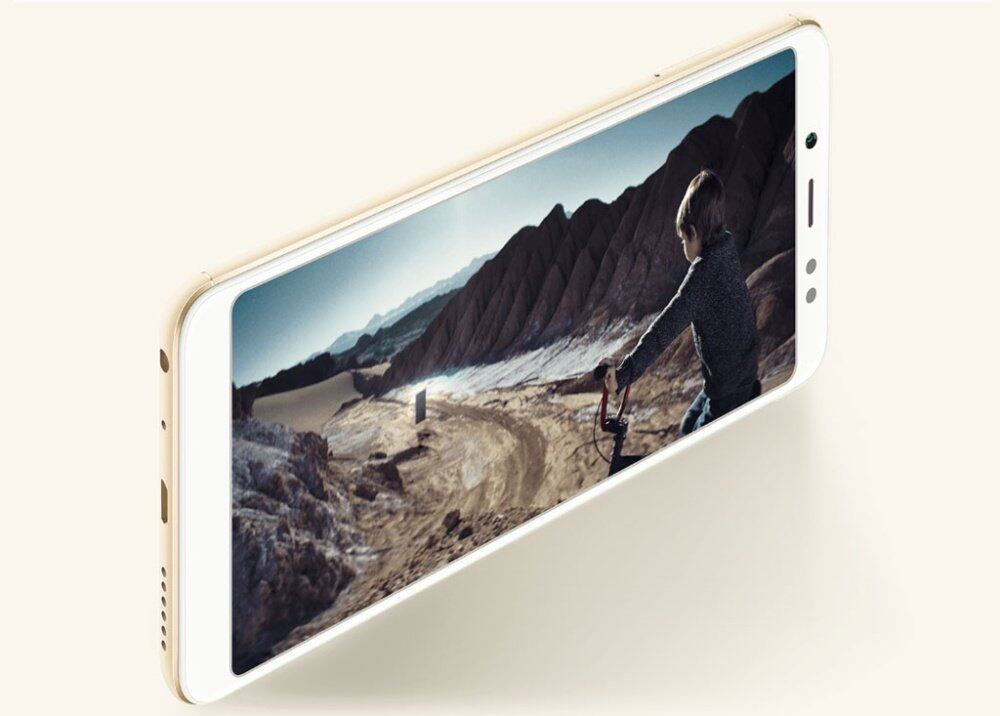 Best gamer's experience in your smartphone. To compare with traditional 16:9 devices — the display of Redmi Note 5 Pro was increased by 12,5% — now it is 18:9.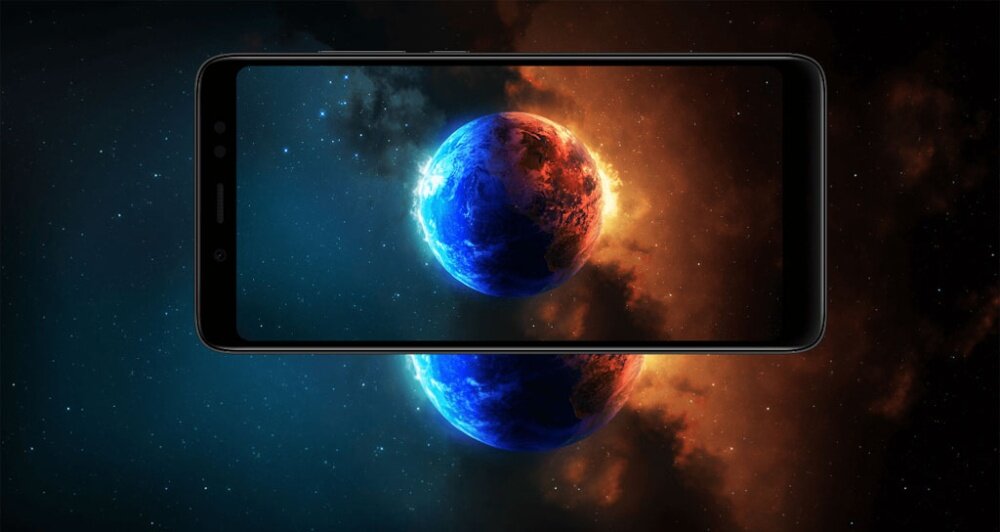 See more details in your favorite games.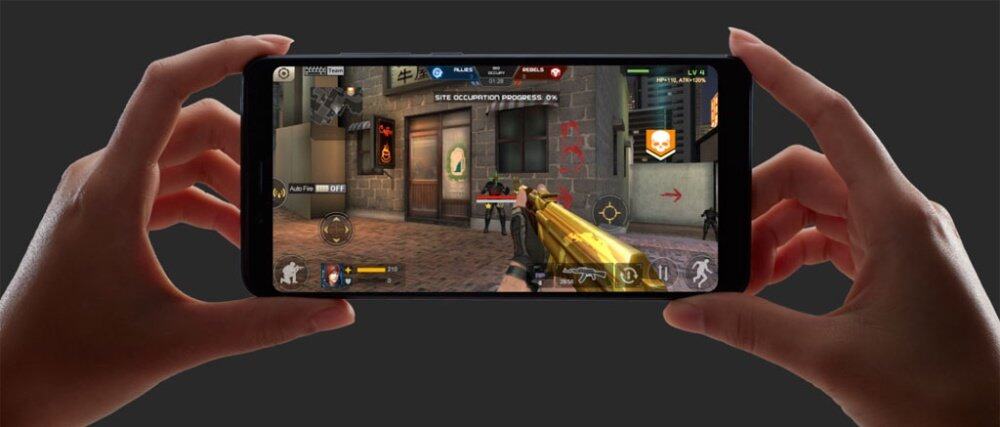 Safety despite all
The wide screen requires more safety in using the device. Corning Gorilla 2,5D Glass display provides the resistance in wearing due to curved edges.

The device is designed with reinforced corners to prevent the screen damage. This technology was rigorously tested to prove the quality assurance. The smartphone has a special dual graphene list inside that helps to reduce the temperature during the work and improve the level of performance.
New version of processor
Improved overall performance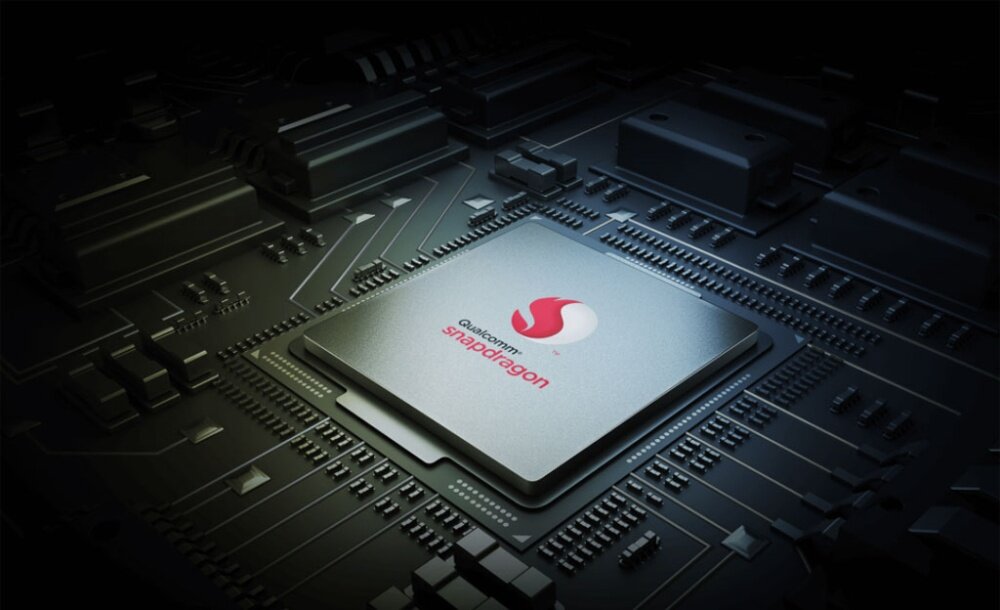 This model has the built-in new version of Qualcomm's latest Snapdragon 636 processor. The octa-core processor with Kryo architecture. The improved overall performance and power efficiency. More powerful up to 40% than its predecessor.
Face Unlock
High level of protection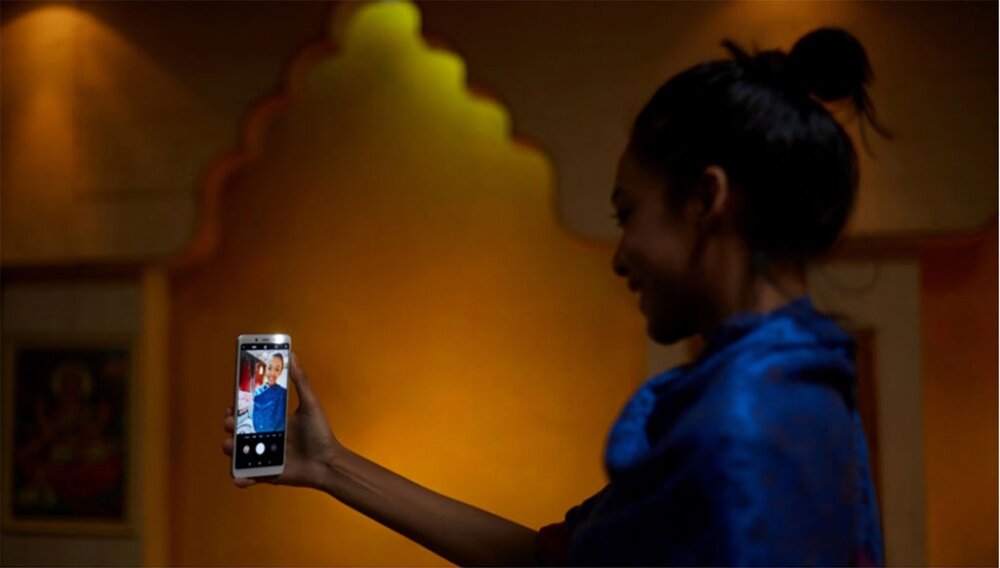 Do you think that usual lock can't secure your smartphone properly? That is why the Redmi Note 5 Pro model is provided with Face Unlock technology. The new direction in smartphones security. All you need is just to turn on the screen of your smartphone and it will automatically recognize your face. All the process will take only 0,2 seconds.
Internal Memory
3-choose-2 card slot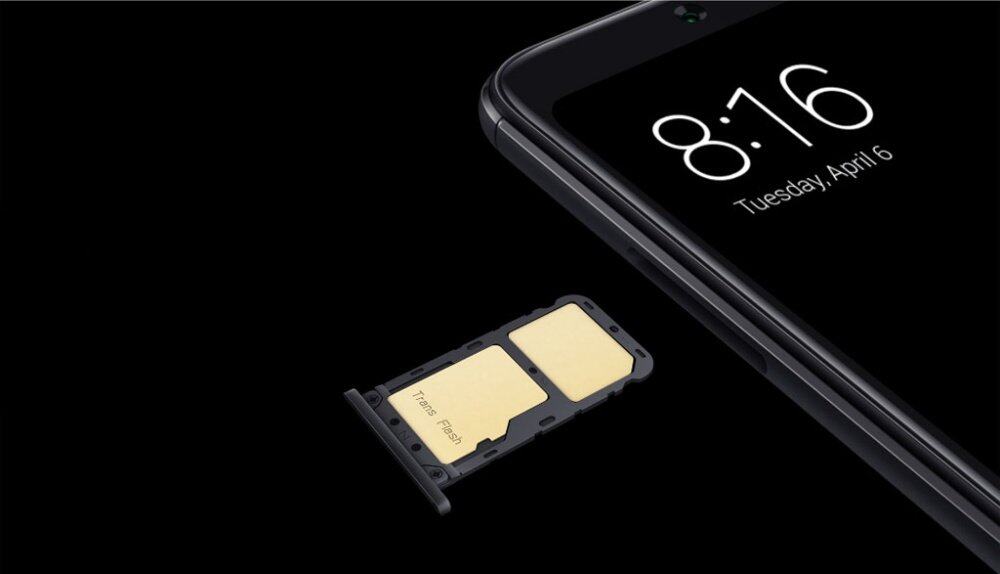 The model is available in 2 versions of RAM (4GB and 6GB) and the internal memory is 64GB in both models. If this amount is not enough for storing your content, it can be expanded up to 128GB.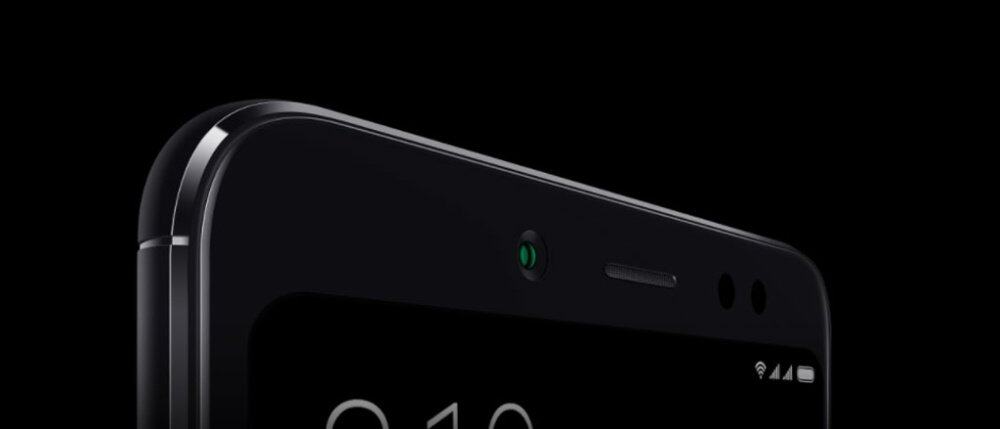 Great battery capacity
The long-term performance
The lithium-ion polymer battery with high 4000mAh capacity in combination with MIUI system-level power optimization provides up to 19 days of standby work, 14 hours of video watching and 8,5 hours of gaming.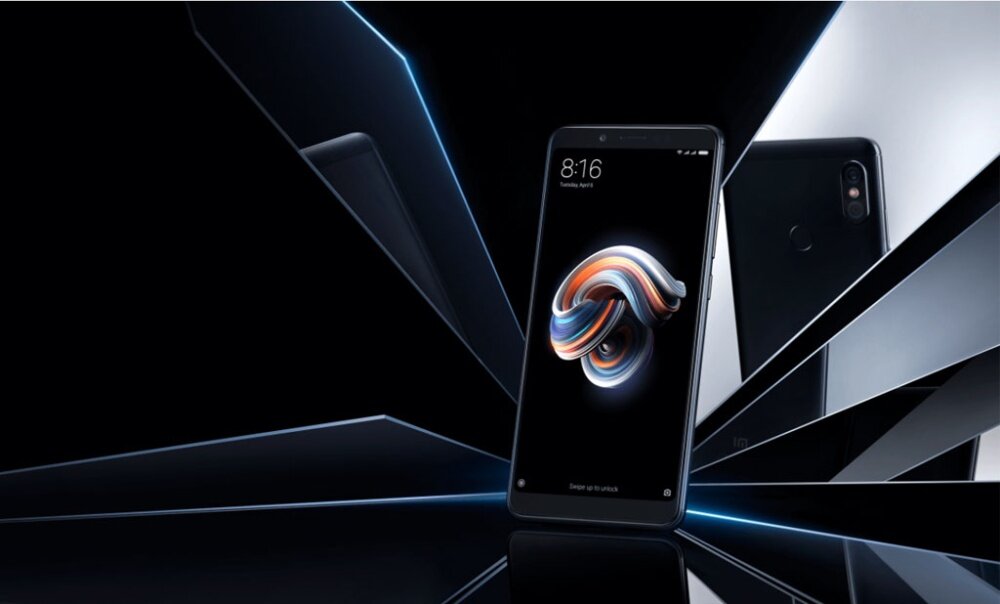 MIUI 9 firmware
Optimized system for new possibilities
All the necessary and useful features are concentrated in MIUI 9 firmware. Transfer the files between devices without the Internet connection using Mi Drop. Smart storing and grouping the video files with Mi Video.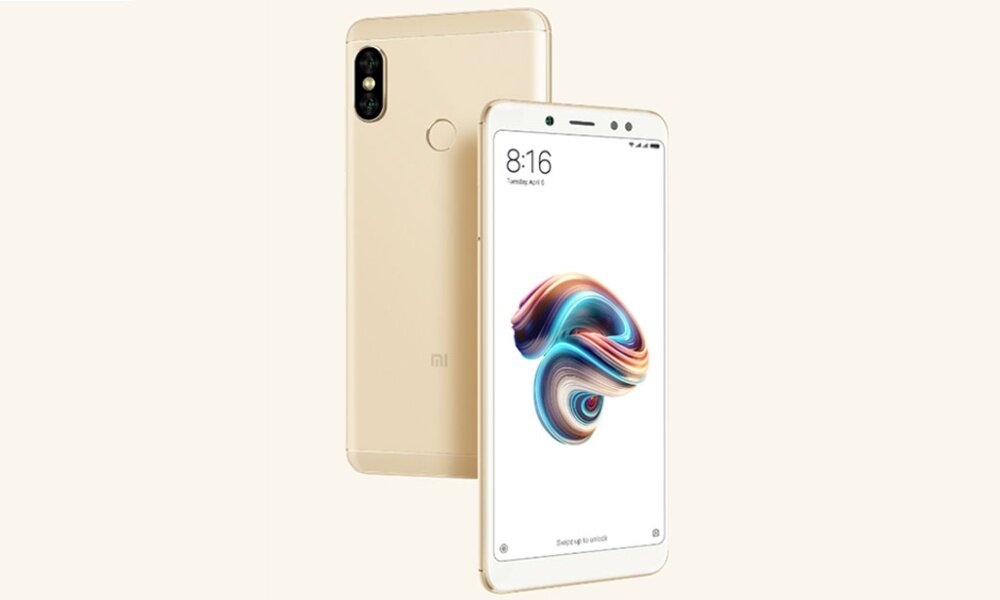 The access to your favorite applications is easier and faster. The system was optimized for all the levels. Use the split screen feature to run 2 apps at the same time. Moreover, it is quite easier to work with notifications.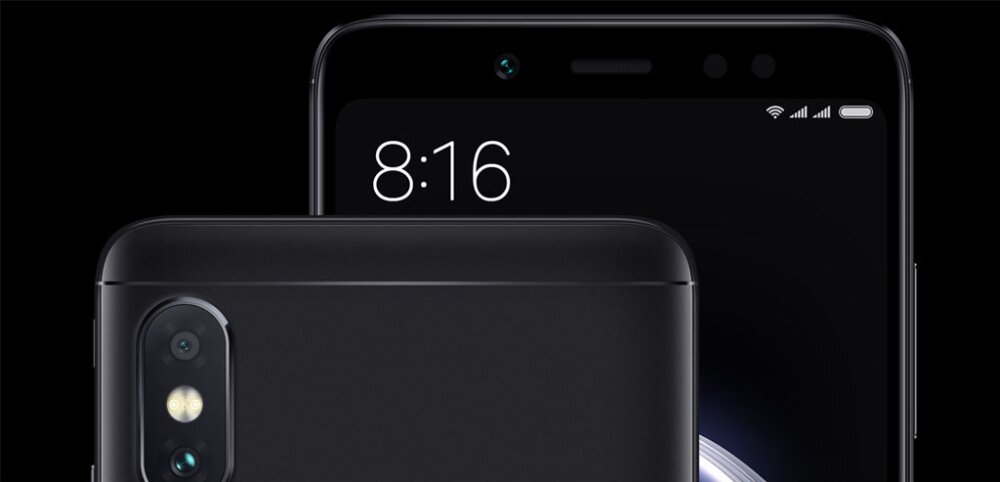 They are sorted by groups and you can answer the messages without unlocking the device.
All the possibilities to increase the productivity and your user's experience in Redmi Note 5 Pro.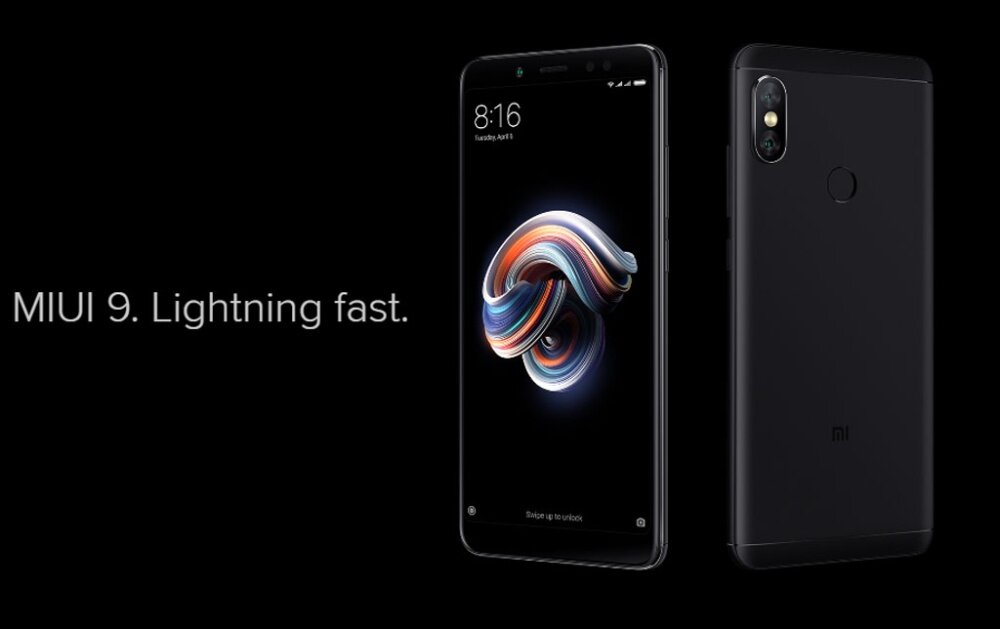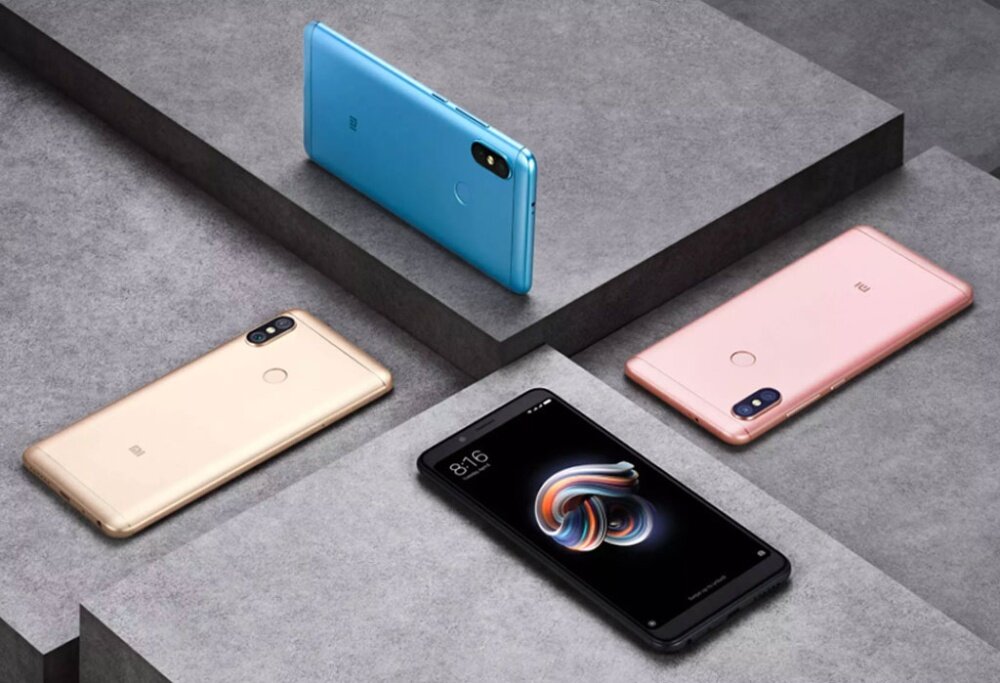 Already purchased this product? Write your review here.
Read more

Read less
/300
(this will only be visible between you and seller)
All your Q&A posts are available in My Page > My Shopping Talk > My Q&A History.
Once seller replies, you will be notified by email.
Your posts may be removed and PrestoMall reserves the right to suspend your account if inappropriate contents are found;

Any implication of direct trade / discounts with your contact number, email address, or any offline contact point.
Any indication of libel/defamation, inappropriate price comparison, unrelated ads, etc.
Seller's Information
Seller
Clickz Store
Shipping from
Return/Exchange address
Notice on Return/exchange
-12 Months Warranty from Date Of Parcel Received From Courier Service
- 3 Months Warranty for Camera, LCD Display, Touch Screen, Keypad, TrackPad, TouchPad, Fingerprint Sensor, Battery, AC Adapter & Earphone (If provided)

Warranty Void:
- Warranty Seal Broken (Sticker on phone) / Repair or screw opened by other shop or 3rd party
- Liquid Damage / Physical Damage / Scratch longer than 5CM / More than 3 Serious Dent
- Dead Pixel Below 7 pixel / Screen Crack / Glass Crack
- Changes of origin system by 3rd party or Rooted Device or Custom ROM

Goods Sold Are Not Refundable or Exchangeable
- Unless we shipped wrong product / color
PrestoMall Return/Exchange Policy
Cancellation

Request for cancellation if product has not been dispatched after payment completion.
Strictly no cancellation for E-voucher after purchased.

Return

Request for return within 7 calendar days following delivery date.
Check seller's approval on buyer's request.
Buyer sends product in question to seller.
Seller receives and checks returned product.
Seller approves return and return is completed.
Strictly no return or refund for E-voucher.

Exchange

Request for exchange within 7 calendar days following receipt of delivery.
Check seller's approval on buyer's request.
Buyer sends product in question to seller.
Seller receives and checks returned product
Seller send new product to buyer, and buyer receives it, and exchange is completed.
No exchange for E-voucher purchased.
How to Request for Cancellation/Return/Exchange
You can request for cancellation after completing payment and if product has not been dispatched by then, cancellation request is approved and you can receive refund.
But, in case seller has already dispatched product, cancellation request can be rejected.
You can request for return after obtaining product, you should send the product in question to seller.
After seller checks if returned product is flawed, and approves your request, return is completed and payment is refunded.
You can request for exchange if wrong product is shipped, you should send the product in question to seller.
After seller checks if returned product is flawed, seller approves your request, and re-sends new product.
Criteria for Return/Exchange
You can request for return/exchange within 7 calendar days following delivery date. But return/exchange request cannot be made in following cases:
When request due to change of mind is made after 7 calendar days following delivery date
When product is used, destroyed or damaged
When tag attached to product is removed or package of product is opened and product value is damaged
When sealed package is opened or packaging materials are lost
When too much time has passed and product value has so decreased that its re-sale is not possible
When return/exchange request is made for customized product such as hand-made shoes or accessories
When components of product (including free gift) have been used or lost
When buyer did not follow instructions included in product
As e-voucher products are immediately sent to your e-mail, returns/exchanges are not available. Please take note of this before purchase, and input your e-mail address correctly.
As Mobile Top-up products are directly reloaded on your cell phone number, returns/exchanges are not available. Please take note of this before purchase, and enter your cell phone number correctly.


For any inconvenience regarding Cancellation/Return/Exchange, please email to [email protected] and we will do our best to help you.
Notice
Please note that, direct transaction with the seller without using PrestoMall payment service can cause problems such as; not receiving the product, receiving different product etc.
For sales products and contents registered by the seller, PrestoMall run by Presto Mall has no responsibility on any of the registered contents.