New Arrived !! Xiaomi Mi 6 [5.15'', 6GB RAM / 64GB ROM] Black [ Imported Set ]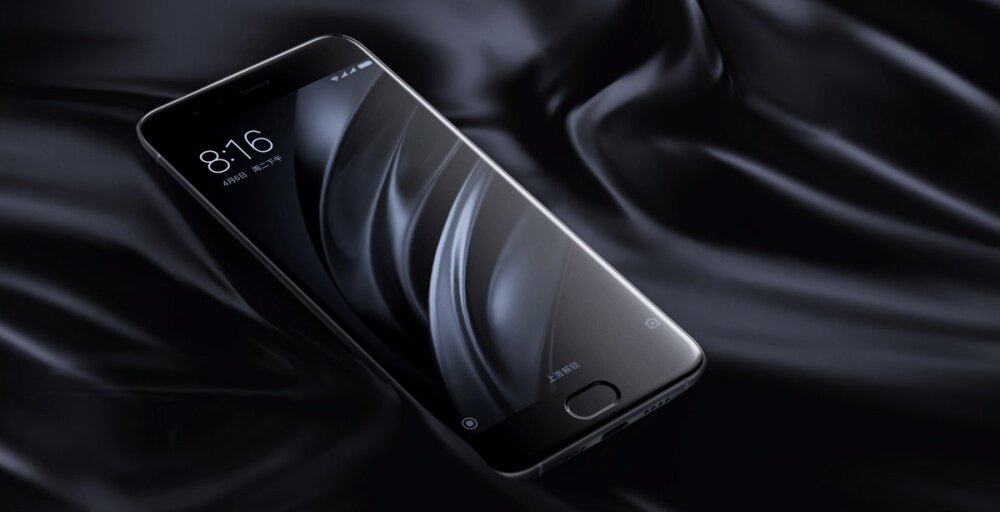 Qualcomm Snapdragon 835
6GB LPDDR4x RAM
5.15-inch display
four-sided 3D curved glass
The seven year mark: so many technologies explored chasing a dream
Mi 6 is a performance monster of a new generation of Mi smartphones. There are several "first" moments that Xiaomi brings with it. It is the first to board a powerful Qualcomm Snapdragon 835 with 6GB of RAM. It is the first 5.15-inch smartphone to offer a dual camera with 10x digital zoom. It is the first handset to have a four-sided 3D curved glass design. Mi 6 is a result of constant development, learning from one's mistakes and not giving up on a dream.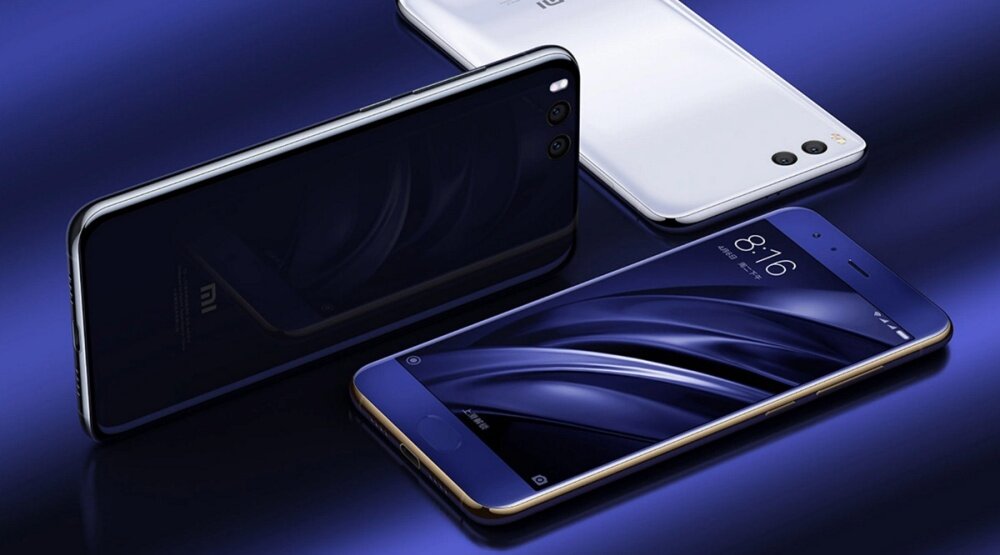 Camera designed with specialists in mind
... but it can also be the camera of choice for a hobbyist photographer. It makes extraordinary photos! The camera is equipped with a more advanced optical zoom and in addition to an acclaimed wide-angle lens with 4-axis OIS it got a telephoto lens. When the two combine they can create a SRL effect with background slightly blurred, the main focus being on the subject in front.
4-axis optical image stabilization
12MP wide-angle lens
12MP telephoto lens
2x optical lossless zoom with a still clear perspective
When you are shooting beautiful scenery zooming in the picture will not turn it into a smudge. 10x digital zoom can capture a tree that you see far away so close that you can spot every leaf swinging in the wind.
Visiting a museum with a plethora of gorgeous paintings is exciting. Mi 6 will make a panoramic picture that includes a lot of exhibits in one shot. Apply 2x optical zoom and get even closer to what you were thinking of shooting.
4-axis optical image stabilization for sport and action
Unfavorable lighting conditions and shaky hands can make a picture memorable only by making it a blurry fail. Mi 6 comes with a 4-axis OIS technology, the gyroscope and accelerometer that provide camera rotation analysis and distinguish 8 directions of motion. The micro-motor adjusts the position of the camera lens to compensate the jitter as you record.
High-quality 4K video that makes a strong impression
Even if you are a still person you should definitely take advantage of the video recording capabilities of Mi 6. The smartphone supports 4K video recording format with better clarity and detail visibility. Mi 6 excels at any fast action you use it in: sports match or riding a bike.
Powerful combination of Qualcomm Snapdragon 835 and 6GB RAM
Snapdragon 835 was created using 10nm technology. It carries 3 million transistors being itself smaller than a coin. The new chipset is reduced to 35% of its previous size and consumes 25% less power. It scores 184,292 points in AnTuTu proving that Mi 6 can cope with tasks more effectively no matter how many of them you throw at it.
clock speed of 2.45GHz
6GB LPDDR4x RAM
64GB / 128GB ROM
Adreno 540 allows to reach unbelievable graphics heights
You will be pleasantly surprised to find out that Mi 6 can easily qualify for all 3D games. Most modern smartphones cannot deliver beyond 30fps rate in popular 3D games. A 653MHz Adreno 540 GPU comes with a 25% performance boost, supports advanced 3D graphics rendering technology and boasts 63fps rate. Speedy drift, cool fighting stunts, explosion effects are demonstrated in all of their beauty.
5.15-inch screen that adjusts to different viewing scenarios
As the manufacturer of Mi MIX and Mi TVs Xiaomi surely knows a thing or two about screen technology so Mi 6 will not disappoint you. Its screen filters out blue light late in the night to give your eyes more comfort while you are reading and viewing. The filter shifts the screen color to a more natural one so you can read news, emails, and watch videos without stressing your eyes.
600 nit brightness
94.4% NTSC
1920×1080 resolution
428ppi
Night mode with brightness as lows as 1 nit
More and more people like to use their smartphones already in bed. But the brilliance of the screen during the day becomes a nightmare in the night. Mi 6 screen has a better eye protection technology allowing to reduce the screen's brightness to 1 nit and feel it easier on the eyes. That screen can hook you up for many hours in the night reading or playing games. Do not bother about your eyes now, just do not forget to watch the clock.
Comfortable viewing brightness no matter what
Mi 6 boards a new generation of intelligent brightness adjustment technology so you can alter brightness 0.15nit each time on 4096 levels. Such a delicate brightness change means that the screen can match any ambient light and always provide the best visual comfort.
2×2 dual band Wi-Fi support for better signal reception
You have a high-performance router but Wi-Fi signal is still unstable? Mi 6 is the first smartphone to support the newest 2×2 dual-band Wi-Fi letting you have qualitative and fast Wi-Fi performance when no matter how far you are from the router.
Best chip got even better to bring an all day long entertainment
The new 10nm chip of Qualcomm's is much smaller in size but delivers better performance and better battery saving tricks than its predecessors. Along with MIUI 8 low-power modes, the smartphone consumes 25% less power. 3350 mAh battery is a cherry on top and that means you can check social media all day, read, use maps, play games, stream music only to find the next morning that the phone is only half-way through its battery life.
NFC is your bus ticket and your credit card
Mi 6 uses the latest NFC chip that enables to conduct mobile transactions and authorization as quickly and as contactless as possible. You will love the ease and convenience of the technology!
Sealing is the biggest deal
How would you react when your smartphone falls into a tank of water? You would not get super excited because of that probably. Mi 6 is not your ordinary smartphone. Every compartment, even the SIM-card tray, is safely sealed and protected from splashes. Being such a splash-friendly device Mi 6 can survive brief submersion in water or water spills.
Mi 6 is also available in a full ceramic body with 18K gold embellishment around the dual camera and 128GB of flesh-memory.
Already purchased this product? Write your review here.
Read more

Read less
/300
(this will only be visible between you and seller)
All your Q&A posts are available in My Page > My Shopping Talk > My Q&A History.
Once seller replies, you will be notified by email.
Your posts may be removed and PrestoMall reserves the right to suspend your account if inappropriate contents are found;

Any implication of direct trade / discounts with your contact number, email address, or any offline contact point.
Any indication of libel/defamation, inappropriate price comparison, unrelated ads, etc.
Seller's Information
Seller
Clickz Store
Shipping from
Return/Exchange address
Notice on Return/exchange
Warranty Terms & Condition:
-12 Months Warranty from Date Of Parcel Received From Courier Service
- 3 Months Warranty for Camera, LCD Display, Touch Screen, Keypad, TrackPad, TouchPad, Fingerprint Sensor, Battery, AC Adapter & Earphone (If provided)

Warranty Void:
- Warranty Seal Broken (Sticker on phone) / Repair or screw opened by other shop or 3rd party
- Liquid Damage / Physical Damage / Scratch longer than 5CM / More than 3 Serious Dent
- Dead Pixel Below 7 pixel / Screen Crack / Glass Crack
- Changes of origin system by 3rd party or Rooted Device or Custom ROM

Goods Sold Are Not Refundable or Exchangeable
- Unless we shipped wrong product / colour
PrestoMall Return/Exchange Policy
Cancellation

Request for cancellation if product has not been dispatched after payment completion.
Strictly no cancellation for E-voucher after purchased.

Return

Request for return within 7 calendar days following delivery date.
Check seller's approval on buyer's request.
Buyer sends product in question to seller.
Seller receives and checks returned product.
Seller approves return and return is completed.
Strictly no return or refund for E-voucher.

Exchange

Request for exchange within 7 calendar days following receipt of delivery.
Check seller's approval on buyer's request.
Buyer sends product in question to seller.
Seller receives and checks returned product
Seller send new product to buyer, and buyer receives it, and exchange is completed.
No exchange for E-voucher purchased.
How to Request for Cancellation/Return/Exchange
You can request for cancellation after completing payment and if product has not been dispatched by then, cancellation request is approved and you can receive refund.
But, in case seller has already dispatched product, cancellation request can be rejected.
You can request for return after obtaining product, you should send the product in question to seller.
After seller checks if returned product is flawed, and approves your request, return is completed and payment is refunded.
You can request for exchange if wrong product is shipped, you should send the product in question to seller.
After seller checks if returned product is flawed, seller approves your request, and re-sends new product.
Criteria for Return/Exchange
You can request for return/exchange within 7 calendar days following delivery date. But return/exchange request cannot be made in following cases:
When request due to change of mind is made after 7 calendar days following delivery date
When product is used, destroyed or damaged
When tag attached to product is removed or package of product is opened and product value is damaged
When sealed package is opened or packaging materials are lost
When too much time has passed and product value has so decreased that its re-sale is not possible
When return/exchange request is made for customized product such as hand-made shoes or accessories
When components of product (including free gift) have been used or lost
When buyer did not follow instructions included in product
As e-voucher products are immediately sent to your e-mail, returns/exchanges are not available. Please take note of this before purchase, and input your e-mail address correctly.
As Mobile Top-up products are directly reloaded on your cell phone number, returns/exchanges are not available. Please take note of this before purchase, and enter your cell phone number correctly.


For any inconvenience regarding Cancellation/Return/Exchange, please email to [email protected] and we will do our best to help you.
Notice
Please note that, direct transaction with the seller without using PrestoMall payment service can cause problems such as; not receiving the product, receiving different product etc.
For sales products and contents registered by the seller, PrestoMall run by Presto Mall has no responsibility on any of the registered contents.